2 year warranty
All products come with a 2-year warranty according to EU law
All products in stock
We keep all products in stock, so we can process your order in a flash
30-day money-back
Test your product in comfort, you have up to 30 days to return it
Customer support
Our experienced team is always ready to support you via phone or e-mail
Choose the Jackery that suits you the best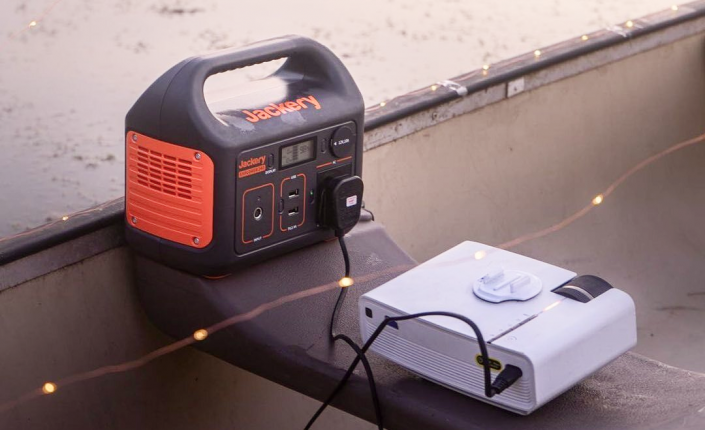 Our smallest power station
Jackery Explorer 240
The Jackery 240 Explorer reliably keeps all your devices running. It can charge at least 17x your smartphone, 40x your GoPro, 7x your iPad or 4-5x your laptop. It has 2 USB outputs, a 230V outlet and a 12V DC output.
€299.00 (+ shipping)

Delivery 5-10 business days
---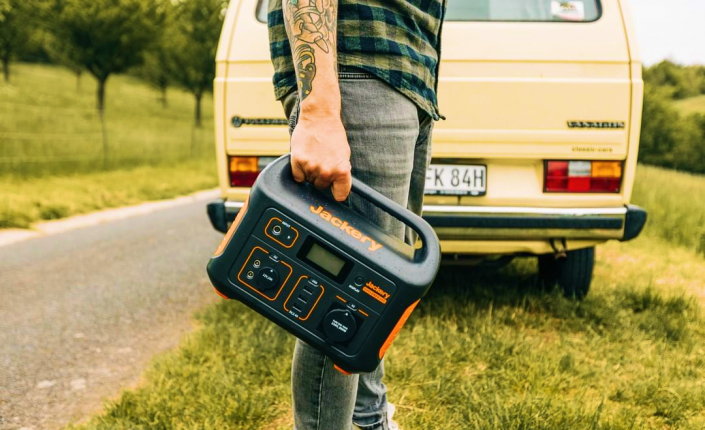 VERSATILE OUTDOOR POWER
Jackery Explorer 500
The Jackery Explorer 500 is one of the smallest and lightest 518Wh battery generators. It is everyones favourite. It's a Jackery 240 on steroids. It can charge your phone at least 40 times, your drone more than 7 times. It has 3 USB-A outputs, a 230V outlet and 12V DC.
€658.00 (+ shipping)

Delivery 5-10 business days
---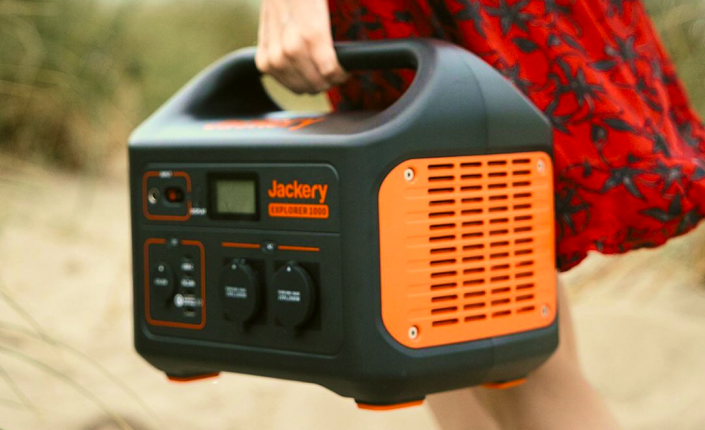 FOR DEMANDING USERS
Jackery Explorer 1000
The Explorer 1000 is one of the Jackery's largest portable station with its 1002 Wh capacity. It is currently the most powerful Jackery station on the EU market. It has 7 outputs in total - 2x USB-A, 1x- USB-C, 2x 230V outlet and 12V DC.
€1318.00 (+ shipping)

Delivery 5-10 business days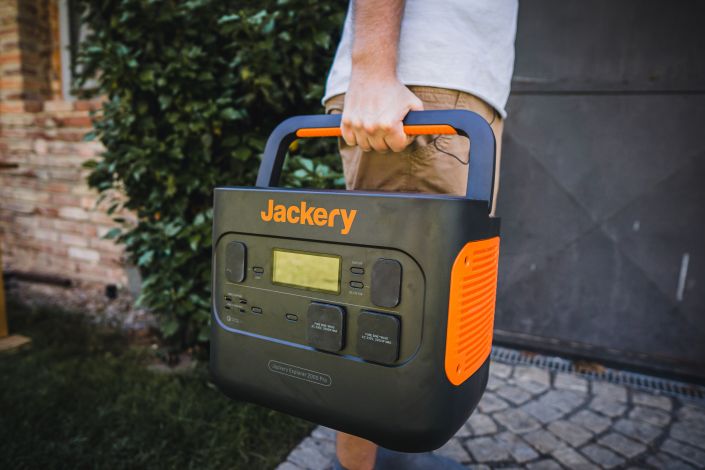 The newest Jackery on the market
Jackery Explorer 2000 Pro
Explorer 2000 Pro delivers enormous charging capacity (2,160Wh) powering all your required appliances including hot plates, blenders, air conditioners and more. It's also ideal to use for outdoor off-grid activities (camping or RV) & home emergency use..
€2300.00 (+ shipping)

Delivery 5-10 business days
---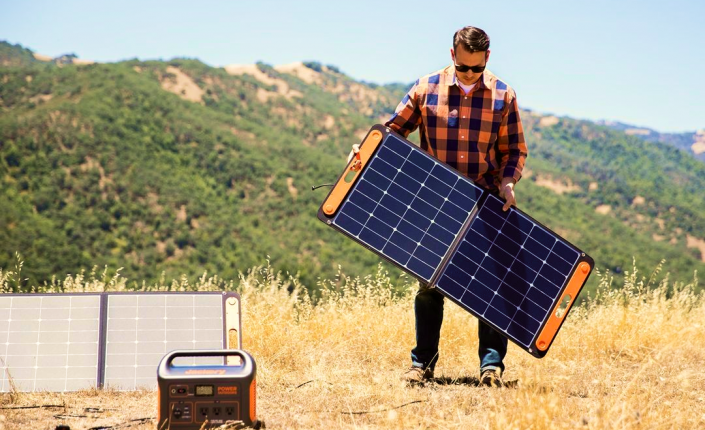 Unlimited solar energy
Jackery SolarSaga 100W
The powerful 100W solar panel that charges your Jackery Explorer portable station can also charge your device directly. The panel has two USB outputs (USB-A and USB-C). The solar panel is best paired with one of the Jackery power stations, but thanks to its own USB outputs can also work independetly with your devices.
€328.00 (shipping included)

Delivery 5-10 business days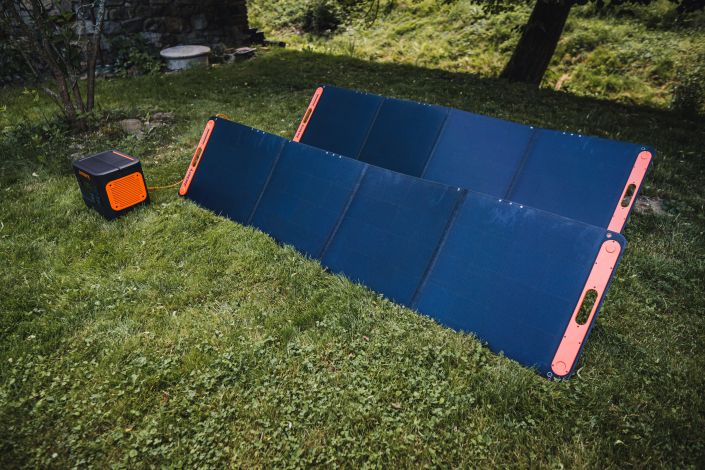 Best buddy for Explorer 2000 Pro
Jackery SolarSaga 200W
Paired with Jackery Explorer 2000 PRO: It takes 2.5 hours to fully charge a Jackery Portable Power Station Explorer 2000 PRO via 6 SolarSaga 200W. The portable solar panel is additionally compatible with other Jackery power stations. .
€699.00 (shipping included)

Delivery 5-10 business days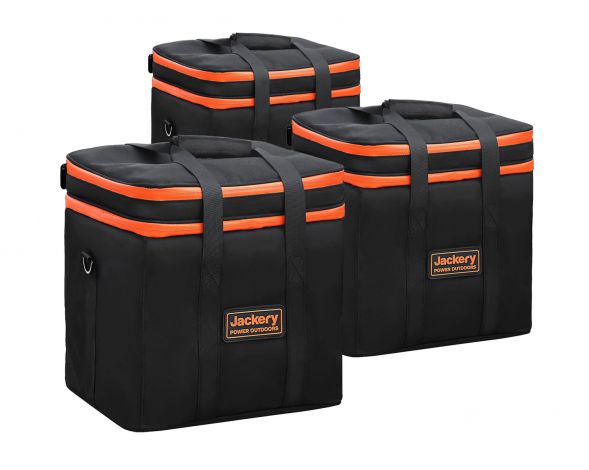 Useful travel bags for
Explorer 240 / 500 / 1000 / 2000 Pro
A handy travel bag that protects the station from scratches, dings, moisture and dust. The comfortable handle and shoulder strap make it easy to transport when travelling.
€41.00 / 51.00 / 61.00 / 101.00 (shipping included)

Delivery 5-10 business days
How to order your Jackery in Europe
We are the official Jackery store for Czechia and Slovakia. But due to a high demand of customers from all over Europe we decided to build this page and start shipping Jackery to other European countries aswell. At this time we are not able to have a proper online store, but if you are interested in Jackery in Europe, reach out to us and we should be able to send the products to you. 
Since 2020 we have sold hundreds of Jackery units in Czechia and Slovakia nad we have shipped dozens all across Europe - from Germany, Austria, Poland or Romania, to Sweden, Finland, Spain or Luxembourg.
How to order your Jackery from us:
Send us an inquiry at kontaktuj@jackery.cz or fill out this non-binding inquiry form.
In the email include the product you are interested in, where are you from and any additional questions you have.
We figure out the ideal shipping and payment method and work together the details.
Once everything is agreed upon and we receive the payment, we send you the invoce and ship the product to you.
Got any questions?
Reach out to us via phone or e-mail, we are happy to help and work with you on your Jackery order.

Petr Matoušů
Jackery specialist
Frequently Asked Questions
How much does the shipping cost?
The shipping fee to all European countries is usually between €20 - 40€ depending on the country. We usually send with GLS, DPD (GeoPost) or DHL. The standard delivery takes between 5-10 business days and we give you a tracking ID so you can watch the order on the way.
Do you sell EU or US Jackery products?
All the Jackery products that we sell are suited for the EU market and they have the standard 230 V output/input. So as long as you are in Europe you are good to go and do not have to worry about anything. :)
How can I pay for the order?
regular online bank transfer (no fees)
Revolut card app (no fees)
PayPal (4,9 % fee unfortunately)
What guarantees do I have?
According to the EU law you get:
standard 2-year guarantee
30 days to return the product (if it has no signs of usage)
We of course send you the invoice aswell. The english manual is in the box but it is so easy to use Jackery you will not need it anway.
Do I have to pay VAT?
All the product prices displayed above are with VAT included and generally it is the price you have to pay. The only exception is if you are registered VAT payer in your country then we can deduct the VAT from the product price.
To which countries are you able to deliver?
Over the years apart from Czechia and Slovakia, we have shipped Jackery all over Europe to more than 25 countries. Countries that are part of the EU are usually without any problems, specific countries like Switzerland etc. might require some more paperwork, but we are usually able to work it out.
Find out more about us
It began in Silicon Valley
And a passion for travel
Jackery was founded in 2012. And where else but in Sillicon Valley. It was born by a former Apple engineer. Thanks to his experience and rapid development, Jackery soon launched its first power banks. It didn't take long, and in 2015 Jackery launched the world's first battery-powered portable station, designed just for travelers, which they are still developing today.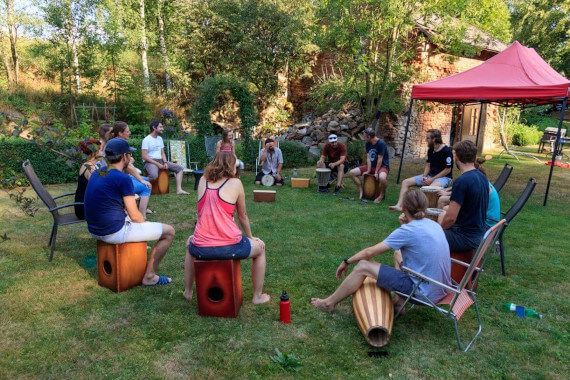 How we met?
From Amazon to the Czechia
At the digital nomads meet-up, where we have fun and learn new skills. And occasionally a new project comes up. Honza number one runs an IT company. Honza number two has a passion for foreign markets, where he identifies successful products and brings them to the Czech Republic. The word is out. Honza number one created Jackery's official e-shop, Honza number two negotiated it all in the US and brought it here.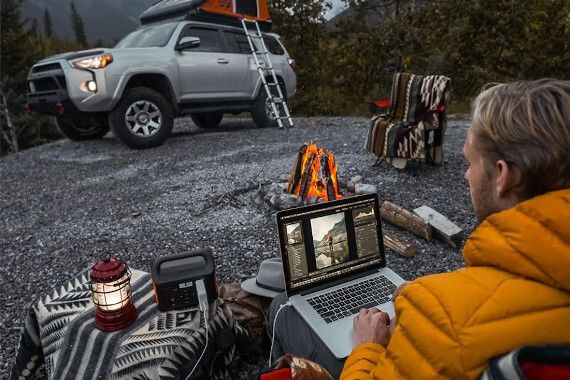 Why choose Jackery
The brand and its mission
We've read hundreds of reviews on Amazon ourselves from people who use Jackery. We're also impressed by the $20,000 donated to fight wildfires in California. We love that Jackery supports so many passionate travelers, makers, photographers, and adventurers. And we want to do it here, too. We believe Jackery products will make your life more enjoyable and easier when you're traveling and doing the things you love.